18 oktober 2018
Rutger Lommerse gaat regionale greenports verbinden.
Rutger Lommerse is recent benoemd als programmasecretaris voor Greenport Nederland. Hij start vanaf 1 november. Lommerse fungeert vanaf dan als het aanspreekpunt voor heel Greenport Nederland. Zijn opdracht is om vanuit de Greenport Nederland Board de regionale greenports te verbinden en een gemeenschappelijk werkplan voor Greenport Nederland aan te scherpen en te faciliteren. Lommerse heeft een stevige ervaring in de tuinbouw. Hij was werkzaam bij Delphy, FloraHolland, Arvalis en ZLTO. Ook was hij jaren actief in Greenport Venlo.
Greenport Nederland werkt vanuit de samenwerking tussen de zes Greenports, bedrijfsleven, de provincies Noord-Holland, Zuid-Holland en Limburg, onderwijs en kennisinstellingen. Dit initiatief wil progressie boeken op de nationale transitielijnen klimaat-neutrale tuinbouw, modernisering van het productielandschap, slimme agrologistiek, internationalisatie, innovatie, gezonde teelt en arbeidsmarkt.
bron: Provincie Noord-Holland, 18/10/18
Copyright ©2018 AgriHolland B.V.
---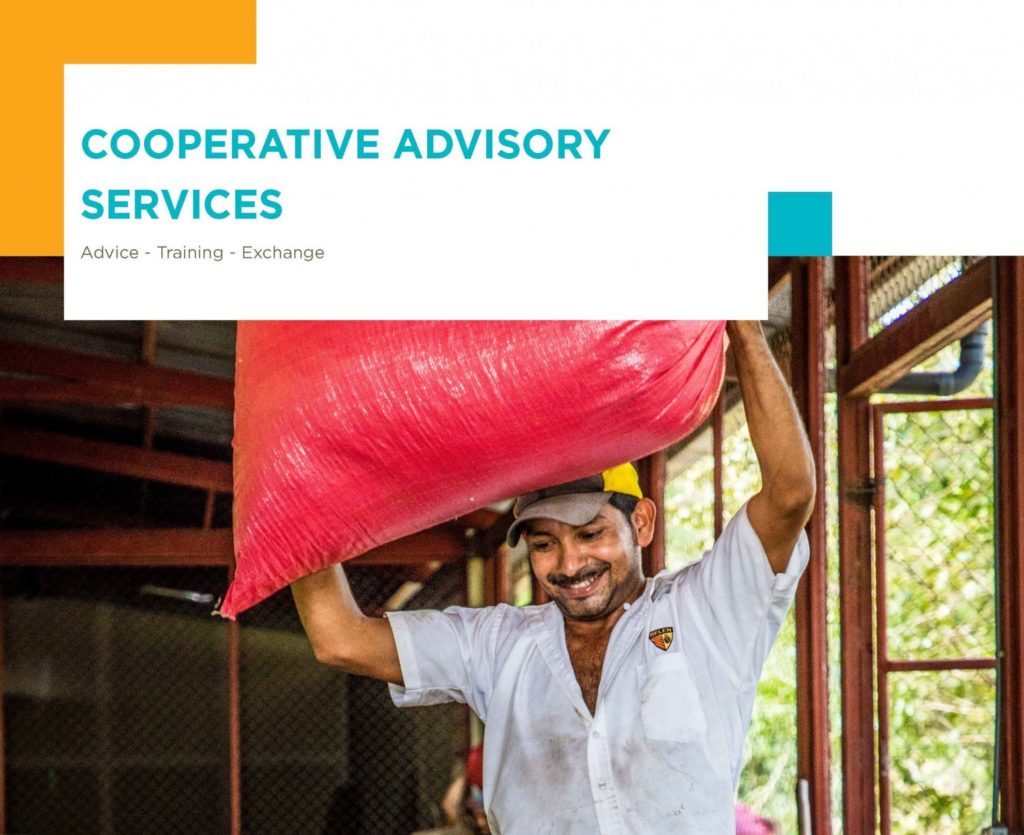 Producentencoöperaties in ontwikkelende landen maken volgende stap door services te verbeteren.
Ik ben trots dat ik in het voorjaar van 2018 samen met de bedrijfsadviseurs van Agriterra de 'dienstencheck voor coöperaties' heb mogen ontwikkelen.
De 'check'geeft de coöperaties inzicht op welke elementen de diensten voor de leden kunnen worden verbeterd.
Dit omdat we geloven dat effectieve en efficiënte (advies)diensten de vaardigheden, kennis en betrokkenheid leden sterker maakt.
Door gericht diensten in te zetten worden de producenten gestimuleerd door de ontwikkelen.
Tevens zal door innovatie en verbeterde werkwijzen (landbouwvoorlichting) het ondernemerschap (door o.a. registratie en bedrijfsplanning) groeien.
Veel coöperaties gaan services voor hun leden verder vormgeven, zoals financieringsdiensten, het organiseren van de juiste hulpmiddelen en toegang maken tot nieuwe markten.
Door te investeren in adviesdiensten zullen de coöperatieve activiteiten (bulk, verwerking/waarde toevoegen en vermarkting) verder uitgroeien.
Het uiteindelijke doel is om professionele, goed geïnformeerde en toegewijde leden te hebben die goede en veilige producten leveren aan de coöperatie.
Dit resulteert in een verbeterd inkomen van de leden, evenals van de coöperatie!
Via de check wordt een maatgerichte aanpak opgezet door Agriterra.
Voor de hele Agriterra-folder klik hier.
---
I am proud, I co- developed in the spring of 2018 together with the Agriterra business advisors the 'cooperative extension services check'.
The check gives the cooperatives a quick insight on which key elements the services for the members can be improved.
This because we believe that effective and efficient advisory services improve the skills and knowledge.
And very important, the attitude of the members of the cooperative.
The services improve farm management practices by innovations such as better agronomic practices (agricultural extension), entrepreneurship development (farm management, record keeping, farm planning)
and information sharing related to access to finance, access to inputs and access to markets.
Investing in advisory services stimulates cooperative business (either bulking, processing/value addition and/or marketing).
The ultimate goal is to have professional, well informed, committed members who deliver secure and good supply to the cooperative.
This results in improved income of the members, as well as of the cooperative!
By using this " services check" the cooperative gets a tailor made approach by Agriterra.
For the whole Agriterra leaflet click here.